The Media Freedom Act, SLAPP-suits, online disinformation on social media platforms as well as the state of media in EU member and accession states were among the many subjects discussed during the interview.
Agencies participating included, in alphabetical order, ANP (Netherlands), AFP (France), ANSA (Italy), AGERPRES (Romania), APA (Austria), Belga (Belgium), BTA (Bulgaria), dpa (Germany), EFE, Europa Press (both Spain), FENA (Bosnia and Herzegovina), HINA (Croatia), STA (Slovenia), Tanjug (Serbia), TASR (Slovakia) and Ukrinform (Ukraine).

Based on the interview, the enr produced a joint Key Story which you can find here. Follow the European Newsroom on Social Media and check out the wires from the respective outlets online if you are interested in learning about each country's specific take on the subject.
Here is a selection of images from the interview: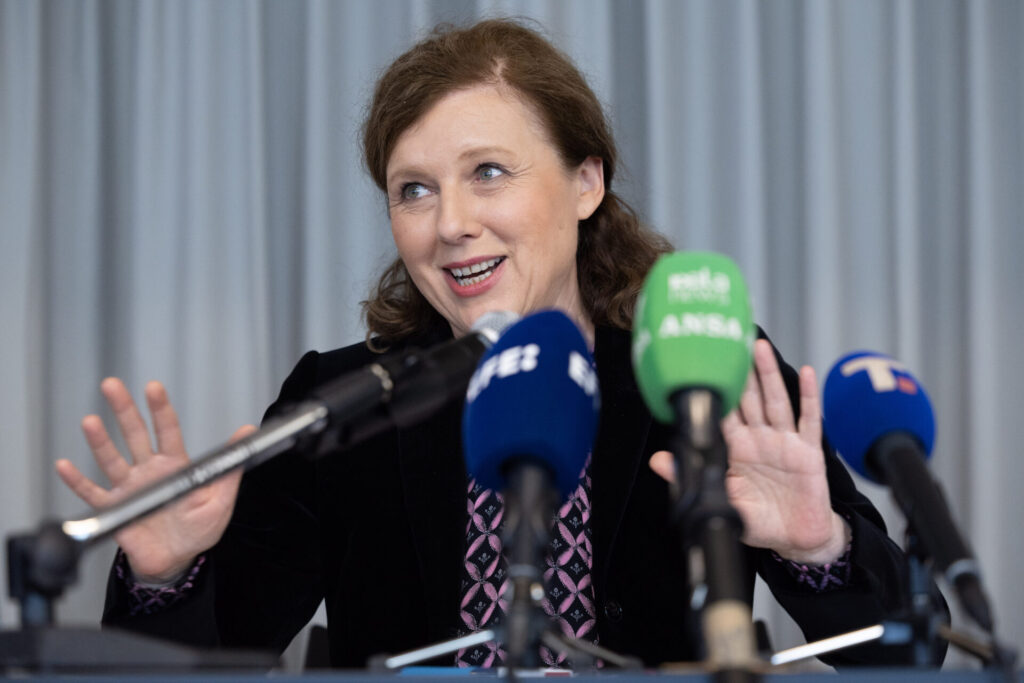 During the interview with 16 agencies from all over Europe in the European Newsroom, she paid tribute to the work of journalists and media workers, especially those who "risk their lives to inform" such as in Ukraine but also those who work in authoritarian regimes and those in prison. © BELGA PHOTO/BENOIT DOPPAGNE
enr on Social Media