Get news from all over Europe. Twice a week, the enr news agencies guide you
through what's happening in the EU — and why it matters.
Participating news agencies
The European Newsroom (enr) is a cooperation project between news agencies from all over Europe. For more information about the individual news agencies and their wire services, please click on the map below.
EU warns concerning the Nord Stream leaks, Moscow denies suspicions. – Belgium and 14 other EU countries push for a proposal for a general gas price cap. What else was important this week: More than 77 percent of Bosnia and Herzegovina's (BiH) citizens want membership in the EU.
read more
Right or wrong?
It's often difficult to look behind the scenes of what is happening in other countries or being decided by the EU. The fact checks we publish here provide orientation. They correct faulty claims and give you the true facts and figures.
Social media posts in several languages claim an image shows Volodymyr Zelensky at an LGBTQ Pride event in 1999. But the photo has been digitally manipulated; the original photo, posted to the Flickr photo-sharing service in 2006, does not show the Ukrainian president.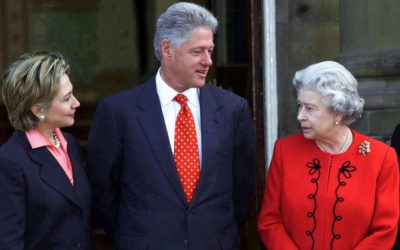 Social media posts claim Queen Elizabeth II announced before she died that she had information that could lead to the arrest of Hillary Clinton. This is false; there is no record of the queen making such a statement, and the claim matches a years-old meme that reflects a conspiracy theory that the former secretary of state and her husband kill their political opponents.
Social media posts claim a video shows a group of Irish dancers performing outside Buckingham Palace after Queen Elizabeth II's death in early September 2022. This is false; the clip was first published on TikTok in January 2022.