"Private property will soon be a thing of the past in Europe?", an internet user asks in this Twitter thread, which claims that "the EU is currently working on a draft law that provides for the expropriation of owners of old residential buildings if they fail to meet new European energy efficiency standards. These buildings will lose their occupancy permits in 2030."
"Without compliance, you will not be allowed to live in your property or to rent it out," the internet user adds, sharing a three-minute video. In it, a man provides several sources meant to support this claim, with a caricature of European Commission chief Ursula von der Leyen as his backdrop: "Of course there is no true expropriation. You just no longer have the permission to live in your own house or to rent it out."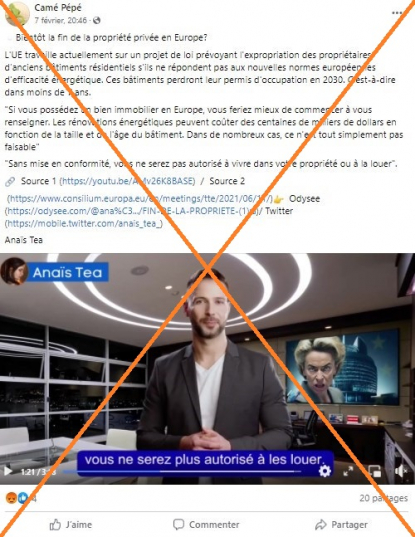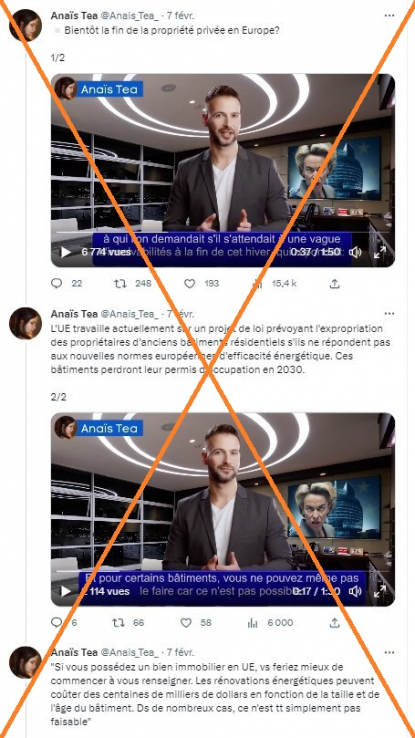 The same video was shared on Facebook and Telegram.
In December 2021, the European Commission proposed a directive aimed at making European residential buildings — with a few exceptions — carbon neutral by 2050.
Currently under negotiation among the various European bodies, this directive proposes several deadlines: as of 2030, all new buildings must be zero-emission and already existing residential buildings must have reached energy performance class F (based on a scale from A to G).
Contrary to what these posts claim, the directive does not provide for any set penalty against owners who do not comply with the new energy efficiency standards. It is in fact a member state competence, several experts told AFP.
It will be up to governments to set any potential penalties for owners reluctant to carry out the renovation work: at present Belgium mainly provides for administrative fines and a ban on rent indexation, whereas in France certain dwellings considered too energy-intensive can no longer be rented out since January 2023.
The EU directive recommends that member states implement strong incentives and financial assistance in addition to those already existing to help owners renovate their property.
What does the video say?
The video, entitled "7 years until expropriation: EU draft law threatens property owners!", was first posted on January 24, 2023 to YouTube channel A.I. Financial, which shares many videos clearly made with the help of artificial intelligence that are supposed to reveal the secrets of the global elite. The channel's description says that it "provides consolidated market and business information" but adds the disclaimer: "Don't make any investment or life decisions based on this content."
The video's description box includes a link to a European Parliament press release published on February 9, 2023. It announces the position of the parliament's Industry, Research and Energy Committee on the European Commission's proposed revision of the Energy Performance of Buildings Directive.
The Commission proposed the directive as part of the bloc's "Fit for 55" legislation, which aims to reduce net greenhouse gas emissions by at least 55 percent by 2030. Buildings pose a major challenge towards achieving this goal, as their construction, renovation, demolition and use account for 36 percent of Europe's emissions according to the Commission.
As the European Council explains on its website, the European Commission would like all existing residential buildings to be transformed into zero emission buildings. These residential buildings should be renovated little by little to meet various energy performance levels, ending with carbon neutrality in 2050.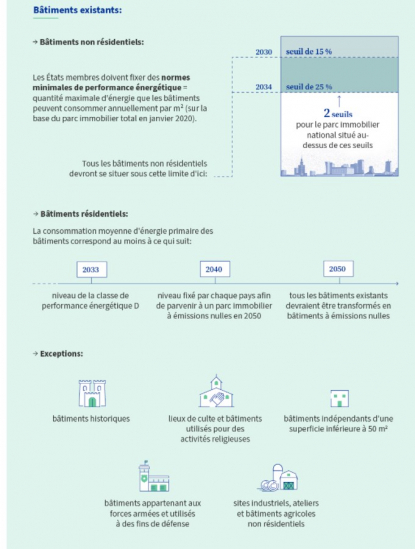 European measures for 2030 and 2050
To achieve this goal, the European Commission would like to standardise energy performance scales, enabling the classification of buildings from A (zero emissions) to G, which would include the 15 percent worst-performing buildings in the national building stock. At present, these levels are not standardised across member states.
The text of the revision of the directive on energy performance, which was proposed by the European Commission on December 15, 2021, is available here. The Commission proposes that existing residential buildings be renovated in such a way as to achieve a minimum energy performance class of F in 2030 and E in 2033.
Members of the European Parliament are more demanding, as they set out that existing "residential buildings would have to achieve at least energy performance class E by 2030, and D by 2033".
"All measures needed to achieve these targets would be established by each member state in national renovation plans," the European Parliament's press release says. MEPs also provide for possible exceptions to the renovation requirement, including for places of worship, historic buildings or public social housing, "where renovations would lead to rent increases that cannot be compensated by saving on energy bills".
The Parliament specifies that "MEPs also want to allow member states to adjust the new targets in a limited share of buildings covered by the requirements depending on the economic and technical feasibility of the renovations and the availability of skilled workforce."
The draft text will be put to the vote at a plenary meeting — the European Parliament's monthly assembly — from March 13 to 16, 2023 and once approved, will serve as a basis for negotiations with the European Council before the European directive's final adoption.
The European Commission's directive does not provide for banning property owners from renting out or living in their homes
An EU directive is a legislative act that sets out a goal that all member states must achieve. While mandatory, it is less constraining than a regulation as the individual countries are free to devise their own laws on how to reach these goals.
In its proposal for a revision of the directive, the Commission explains that "vulnerable households are particularly exposed to increasing energy prices as they spend a larger proportion of their budget on energy products. By reducing excessive energy bills, building renovation can lift people out of energy poverty and also prevent it."
The text recalls the importance of establishing financial incentives to encourage building owners to renovate, and specifies that governments must ensure "that the financial incentives benefit both the owners and the tenants, in particular by providing rent support or by imposing caps on rent increases."
It mentions no ban on renting out or living in a non-renovated building, much less expropriation of an owner who does not comply with the European energy efficiency standards.
"Member states shall lay down the rules on penalties applicable to infringements of the national provisions adopted pursuant to this directive and shall take all measures necessary to ensure that they are implemented. The penalties provided for must be effective, proportionate and dissuasive," according to the European Commission.
The European Parliament press release mentioned above also does not bring up the "expropriation" of owners or a ban on renting out or living in a non-renovated building.
A spokesperson from the European Commission told AFP on February 23, 2023 that the draft directive "currently under negotiation does not include any measure on the expropriation of houses" and recalls that the goal is "stepping up the renovation of existing buildings, particularly those with the worst energy performance, to improve the performance and efficiency of our buildings and bring down energy costs for citizens."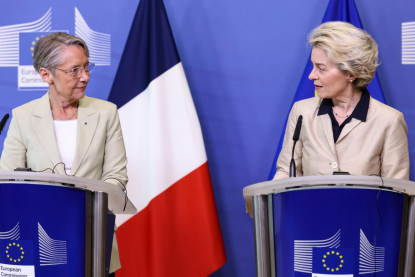 Asked about a potential ban on renting out or living in a non-renovated property, the spokesperson said that "the Commission proposal provides flexibility to member states to establish measures to enforce the directive… It is up to member states to decide on the enforcement measures for those cases where the building does not reach the necessary level."
"The current directive — published in 2018 — does not provide for the possibility of expropriation or a rental ban for owners who refuse to comply with the energy efficiency standards," said Ulrike Beuselinck, a lawyer specialising in real estate law and the author of an article on the matter. "In any event this would violate article 8 of the European Convention of Human Rights which guarantees respect for private life and one's home," she told AFP.
However, according to this same article 8, national authorities can "provide for a restriction on the right, if it is enshrined in law and is a necessary measure," she said on February 27, 2023. "The future transposition of this new directive should not call into question the system currently in place" via the 2018 directive, she added.
"Construction remains a national competence. It is therefore up to member states to establish these renovation requirements," said Camille Defard, head of the energy centre at the Jacques Delors Institute on February 17, 2023. "There are no penalties at the European level, as they must be defined by the member states."
According to the expert, "Ninety percent of European real estate needs to be renovated" to meet the carbon neutrality goal set by European law.
A ban on renting out energy-intensive housing exists in France, but not in Belgium
In France, a renting ban on the most energy-intensive apartments since January 1, 2023
In France, renting out property known as "thermic colanders" in French — those most poorly insulated — has been banned since January 1, 2023 for leases signed thereafter. This measure concerns dwellings considered the most energy-intensive, which consume more than 450KWh/m2 per year.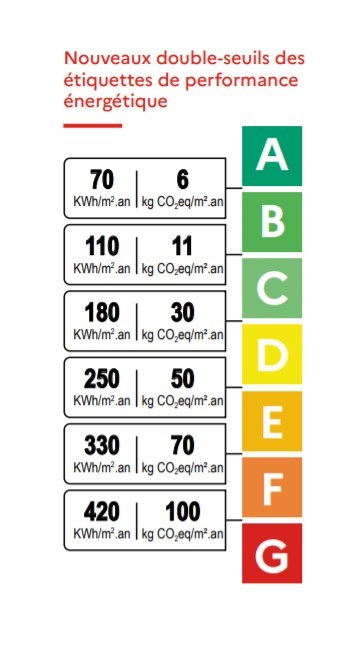 The rental prohibition will be gradually extended to buildings rated G in 2025, then F in 2028 and E in 2034. In January 2020, the French government introduced renovation assistance which can be requested by all owners wishing to renovate their property, regardless of revenue. Owners can also request an interest-free loan.
In August 2022, there were 7.2 million homes in categories F and G, according to figures from the National Observatory for Energy Renovation (ONRE).
"The point of the renovations is also to improve the tenant's quality of life," said Camille Defard, adding that "today, many low-income households are seeing their energy bills explode".
Despite the assistance, the cost, deadline and duration of the renovations have already led some owners to sell their properties, as the Le Monde newspaper reported in January 2023.
Beyond these renting bans, the potential non-renovation penalties for owners once the directive is in place "will be more along the lines of fines", said Camille Defard, who describes any potential expropriation as "absurd".
In Belgium, no ban on renting at the moment, just administrative fines
In 2020, Belgium adopted an economic recovery plan that incorporates the energy renovation of buildings. These renovations are being led by the Flemish, Walloon and Brussels governments, which provide for various kinds of aid and bonuses for owners who wish to renovate their property — here in the case of Flanders, for example.
In January 2023, the Flemish government introduced a renovation requirement for residential properties bought from 2023 onwards: "All houses and apartments bought from 2023 onwards with class E or F must be renovated to class D or better within five years of the purchase," its website said.

Failure to comply with this requirement could result in an administrative fine of 500 to 20,000 euros (repeated for as long as the owner does not comply with the requirement), but the Flemish government's site mentions neither expropriation nor a ban on renting out or living in the property.
In October 2022, the Flemish government implemented a one-year freeze on class E and F rental housing prices, which can therefore no longer be indexed.
Since 2022, the Wallonia-Brussels region has been working with the European Union via different programmes to renovate its real estate. The website of the Public service of Wallonia mentions administrative fines in the event of non-compliance with regard to the PEB certificate — which assesses the energy performance of a building — but no ban on renting out or living in one's own home.
The authorities can also refuse to issue a building or planning permit if the project does not satisfy the required energy efficiency standards; rent indexation is reduced for class D and E properties and banned altogether for class F properties.
Since October 2022, the Brussels-Capital region has also banned rent indexation for category F and G housing.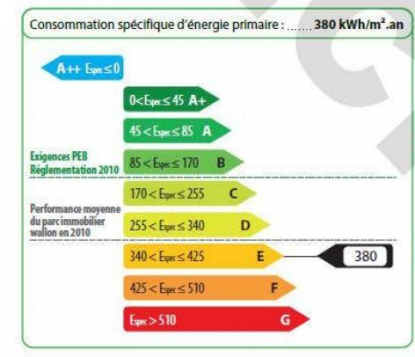 The issue of a rental prohibition for property considered too energy-intensive was discussed in the Walloon parliament in May 2022. In response to a member of parliament's query as to whether this kind of solution was being considered in Wallonia, Housing Minister Christophe Collignon said at the time that it would be "interesting to take stock of the French measure following its implementation and, in particular, to examine whether it had not produced more adverse effects than positive ones", surmising that the measure " — from reading the French press — was disrupting the whole real estate market significantly".
"This type of penalty is currently not in use in Belgium," said Ulrike Beuselinck, adding that "the idea has not been rejected altogether but the will for now is not to 'punish' like in France".
"It is still possible at this time to rent out accommodation with low energy efficiency in Belgium," Francois Soquet, responsible for EPB certificates at the Certinergie inspection body, told AFP.
The Spiegel article
The YouTube video from above also mentions an article in the German weekly Der Spiegel which reported on the draft directive a day after it was published, on December 15, 2021. The Spiegel does not mention expropriation or a ban on renting out or living in a building not in line with the new energy efficiency standards. It does however relay some criticism, including from the Haus&Grund association of German property owners, which said that "renovation will not be an option for many buildings in energy classes F and G… For many private owners, the EU is putting an end to their dream of owning their own four walls."
Contacted by AFP on February 22, 2023, Haus&Grund said "the modernisations will be extremely expensive and overburden private owners," mentioning also the shortage of skilled workers qualified to carry out the renovations. As for penalties, in Germany, "it will most likely amount to a compensatory levy in the event of non-compliance with the prescribed energy status. So there will be owners who will have to sell their properties at high losses if they cannot pay for the modernisation," the association said.
The video concludes with a quote pulled from an editorial published on June 5, 2021 in the Canadian newspaper The National Post. The editorial itself does not mention the European directive on the energy renovation of buildings, which had yet to be proposed at the time.

Copyright © AFP 2017-2023. All rights reserved. Users can access and consult this website and use the share features available for personal, private, and non-commercial purposes. Any other use, in particular any reproduction, communication to the public or distribution of the content of this website, in whole or in part, for any other purpose and/or by any other means, without a specific licence agreement signed with AFP, is strictly prohibited. The subject matter depicted or included via links within the Fact Checking content is provided to the extent necessary for correct understanding of the verification of the information concerned. AFP has not obtained any rights from the authors or copyright owners of this third party content and shall incur no liability in this regard. AFP and its logo are registered trademarks.